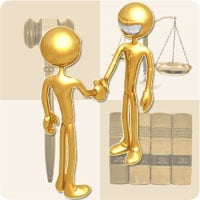 Dealing with the IRS or state taxing authorities can be stressful and time consuming, especially if you don't have experience navigating the tax system. Many tax agents actually prefer to work with tax professionals because it makes their lives easier. Taxation authorities do not discourage taxpayers from working with tax professionals because a tax professional understands tax laws better and is not emotionally attached.  Many people end up opting to have a tax professional handle the taxing authorities on their behalf for these reasons.
How Our Power of Attorney Representation Works
After you decide to move forward as a client of ours, we will file a Power of Attorney form with the IRS or your state in order to authorize us to handle all tax correspondence on your behalf. The power of attorney representation will allow us to contact the taxing authorities on your behalf and make the appropriate tax filings. Below are some of the services that the power of attorney filing will allow us to handle on your behalf.
Why Choose Us To Represent and Defend Your Future
Our tax experts will represent you professionally, efficiently, ethically and effectively. We will report back to you the results and act as an intermediary on your behalf to ensure you get the most effective tax resolution possible.