Get a Free Consultation by one of our Tax Professionals
Click Here To Get Started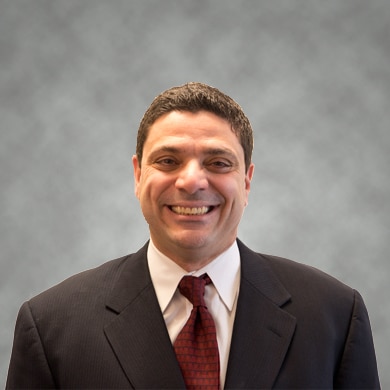 Anthony Surace
Managing Member
Education
University of California Los Angeles (UCLA)
Sherry Ying Zhao
CPA
Education
State University of Albany, Bachelor of Science in Accounting
Bianca Dano
Education
University of California, Berkeley, Bachelor of Arts
Golden Gate University School of Law, San Francisco, Juris Doctorate
Memberships
State Bar of California
Highlights
Anthony has been helping customers with tax problems since 2007.  Anthony comes from a career in financial services and has worked on Wall Street and for Fortune 500 companies. He has a series 3, 6, 7, 24, and 63 and maintains banking and health insurance licenses.
Highlights
Sherry is a CPA with over 14 years of  tax and bookkeeping experience. Sherry is largely in charge of business tax return preparation at Clean Slate Tax. She is an expert with both Federal and State tax returns for individuals, corporations, estates, partnerships and not-for-profit organizations. She also very experienced with serving high net-worth clients.
Highlights
Bianca has experience helping clients resolve tax liabilities with the IRS.  She has also worked with immigrant clients who were improperly classified as independent contractors by employers who sought to avoid tax liabilities.   She understands that dealing with tax issues can be a stressful and difficult time.  Bianca endeavors to help individuals find an agreeable resolution to their problems.
Sean Chi
Lead Tax Attorney
Education
Trinity International Law School, Juris Doctorate
University of California (Irvine), Bachelor of Arts
Memberships
State Bar of California
American Bar Association
National Association of Consumer Bankruptcy Attorneys
Pamela Binns
Tax Attorney
Education
Fordham University, Bronx, New York, Bachelor of Arts
American University Washington College of Law, Washington, DC, Juris Doctorate
Membership
State Bar of Illinois
Highlights
Sean is an experienced tax attorney with over eight years of experience helping people resolve their tax issues.
Working for some of the largest tax resolution companies in the country, Sean has helped thousands of taxpayers reduce their taxes with the IRS. Well versed in all fields of tax relief and preparation, Sean has helped people save millions in taxes.
Sean takes great pride working aggressively for his clients to reach the most satisfying resolution to their tax problems.
Highlights
Pamela has experience with helping clients solve their tax issues with the IRS.  While working for taxpayer assistance organizations she obtained equitable resolutions for all of her clients. She strives to provide each client with the best resolution possible.  Pamela understands how frustrating the IRS' procedures can be and is here to help her clients navigate through the process.